In conversation
Where the Light Gets In
RACV Hotel, 154-156 Collins Street, Hobart
Online ticket sales for this event have closed. Tickets can be purchased at the door.
Please note the start time of 6pm
Delphi Hoffman, a wild child living in London, is finally getting her life together with a new love affair and the offer of a coveted job – until she receives the phone call she hoped would never arrive.
'It's time.'
Her mother Vivian's terminal illness has reached its tipping point and she summons Delphi to Australia to help her to euthanise. Unable to deny her mother's suffering, or her promise to her of a good death, Delphi reluctantly returns to her mother for the last time.
This is a story of the ties of family that enmesh in love and death, and the journey back to self in its aftermath. As Delphi is blown onto the wasteland of grief and shame, she has to discover where her mother's life ends and she begins amid the atomic fallout her actions have unleashed.
Incandescent and extraordinary, Where the Light Gets In heralds the arrival of a powerful new voice in Australian fiction.
Zoë will be joined in conversation by Dr Polly McGee, author of The Good Hustle.
Join Zoë and Polly at the RACV Hotel.
You can purchase tickets below. 
When buying multiple tickets, please be sure to fill in the correct name and email address for each attendee (you can do this at the Checkout).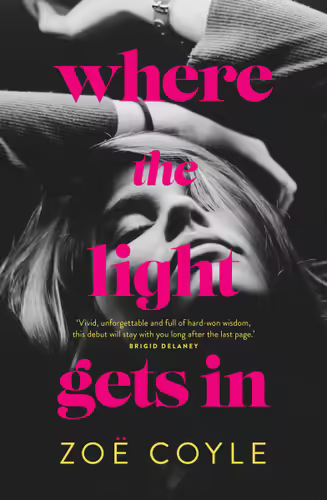 More events at Fullers Bookshop…