Book launch
The Sky Falls Down: An Anthology of Loss
In this compelling collection, eighty-nine writers traverse their particular territory of loss and bring back travellers' tales. Their skilfully crafted accounts are insightful, inspiring, amusing, heart-breaking, resilient and, above all, damn good reading.
"This beautiful collection of writings explores the landscape of loss. It will meet you where you are. You'll find yourself reaching for particular pieces that somehow articulate how you're feeling, even before you've found words to express it yourself." – Petrea King
Join editors, Terry Whitebeach, and Gina Mercer, along with a number of contributors reading their poetry and selected prose, at Fullers on Wednesday 26th June at 5.30pm.
You can RSVP using the form below.
We recommend arriving early as seating may be limited.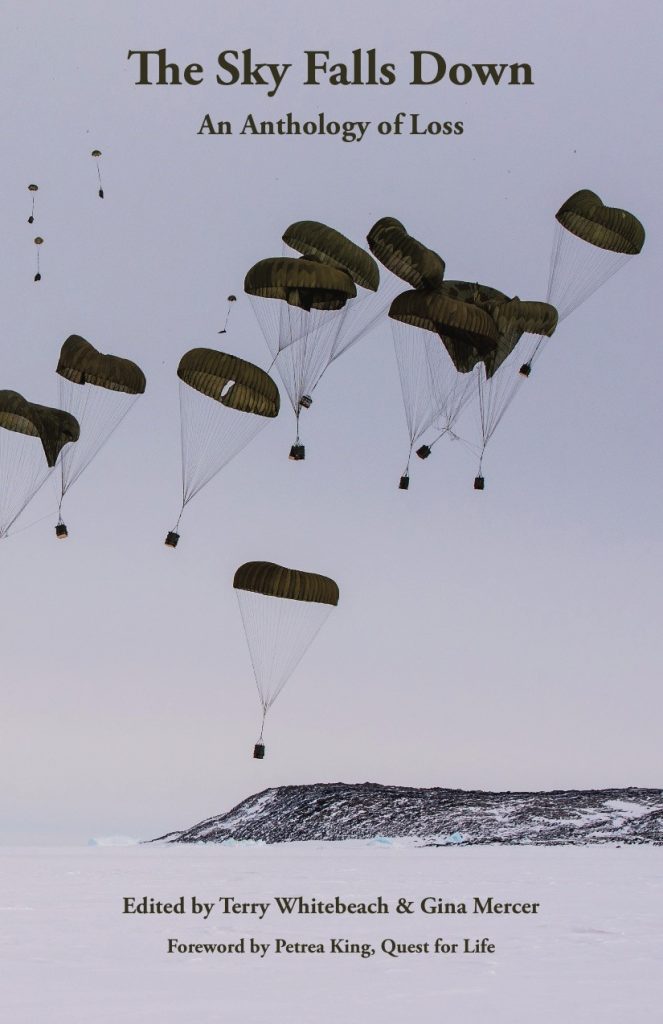 More events at Fullers Bookshop…