In conversation
The Last of the Apple Blossom – NEW DATE
RACV/RACT Hotel, 154-156 Collins Street, Hobart TAS 7000
POSTPONED: Please note the new date of Thursday 7 October.
7 February, 1967. Walls of flame reduce much of Tasmania to ash.
Young schoolteacher Catherine Turner rushes to the Huon Valley to find her family's apple orchard destroyed, her childhood home in ruins and her brother dead. Despite her father's declaration that a woman will never run the orchard, Catherine resolves to rebuild the family business.
After five sons, Catherine's friend and neighbour, Annie Pearson, is overjoyed by the birth of a much longed for daughter. As Annie and her husband Dave work to repair the damage to their orchard, Dave's friend Mark pitches in, despite the fact that Annie wants him gone. Mark has moved his family to the valley to escape his life in Melbourne, but his wife has disappeared leaving chaos in her wake and their young son Charlie in Mark's care.
Catherine becomes fond of Charlie, whose strange upbringing has left him shy and withdrawn. However, the growing friendship between Mark and Catherine not only scandalises the small community but threatens a secret Annie is desperate to keep hidden.
Through natural disasters, personal calamities and the devastating collapse of the apple industry, Catherine, Annie and those they love battle to save their livelihoods, their families and their secrets.
Mary-Lou will be joined in conversation by Karen Brooks, author of The Good Wife of Bath.
Join them at the RACV Hotel.
You can purchase a ticket below. 
When buying multiple tickets, please be sure to fill in the correct name and email address for each attendee (you can do this at the Checkout) to facilitate contact tracing.
Ticket Type
Price
Cart
The Last of the Apple Blossom

$

10.00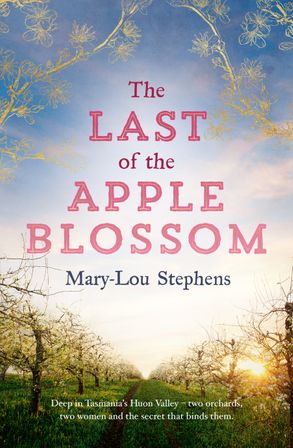 More events at Fullers Bookshop…