In conversation
Ten Rogues
From the grim docks of nineteenth-century London to the even grimmer shores of the brutal penal colony of Norfolk Island, this is a roller-coaster tale. It has everything: defiance of authority, treachery, piracy and mutiny, escape from the hangman's noose and even love. Peopled with good men, buffoons, incompetents and larrikin convicts of the highest order, Ten Rogues is an unexpected and wickedly entertaining story from the great annals of Australia's colonial history.
Peter will be joined in conversation by Professor Hamish Maxwell-Stewart (UTAS).
Join Peter and Hamish at Fullers.
You can RSVP using the form below.
We recommend arriving early as seating may be limited.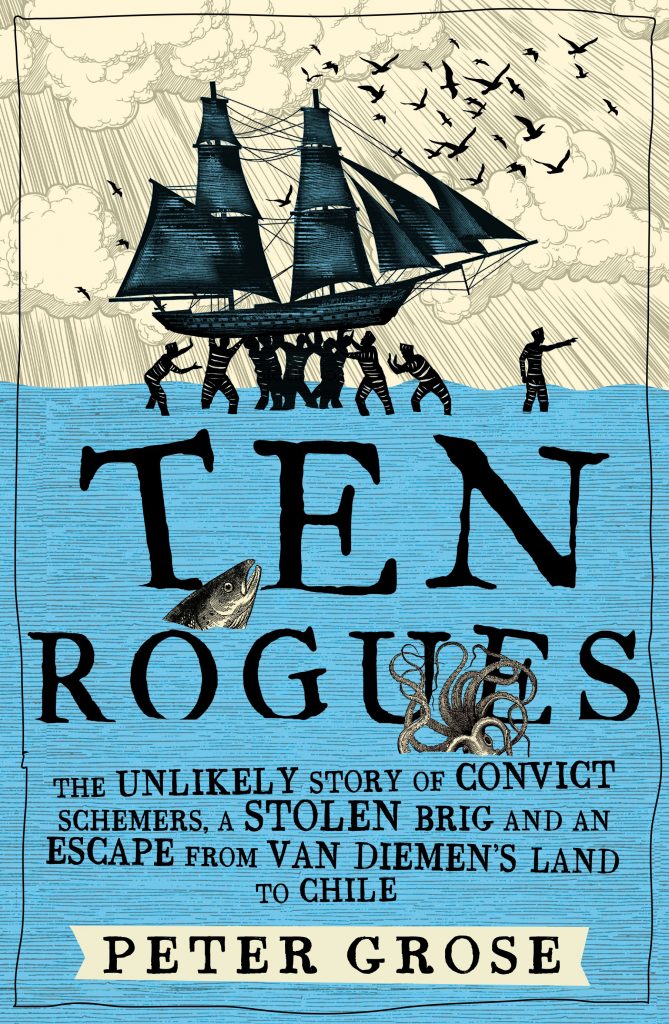 More events at Fullers Bookshop…