Special event
Star-crossed Book Signing
Minnie Darke (aka one half of Angelica Banks, aaka Hobart author Danielle Wood) has written a novel that's being described as Marian Keyes meets Love Actually.
It has also been sold all over the world. And there are rumblings of a TV series. Justine Carmichael (Sagittarius, aspiring journalist and sceptic) attempts woo her old friend Nick Jordan (Aquarius, struggling actor and true believer) by tampering with her magazine's horoscopes, yielding disastrous and hilarious ripple effects.
It's all a bit wonderful (just like Minnie/Angelica/Danielle). And it's time to celebrate. Come along to Fullers and have your copy signed by Minnie herself. No doubt it's going to be a bestseller!
Join Minnie for a signing at Fullers Bookshop. 
You can RSVP using the form below. 
Then, at 6pm, head on up to Hotel Soho (upstairs at 124 Davey St, Hobart) dressed as your star sign and toast to the success of Star-crossed. There'll be prizes for best costume! Peter Jerrim will launch the book at Hotel Soho. RSVP to the party to Danielle Wood.
You can pre-order Star-crossed here: https://www.fullersbookshop.com.au/shop/books/star-crossed/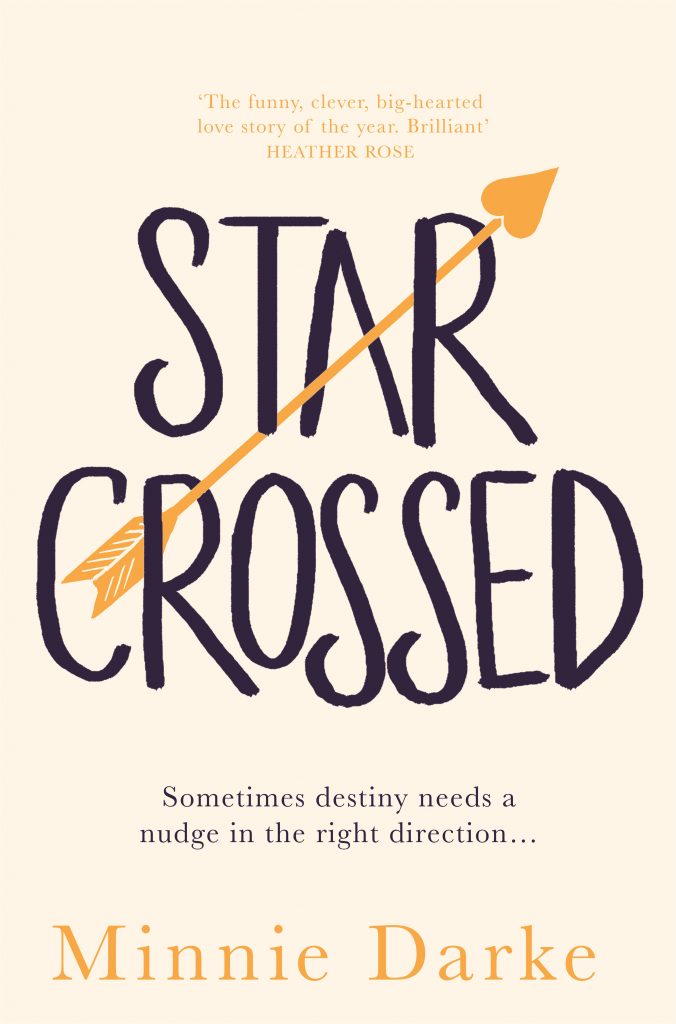 More events at Fullers Bookshop…