RACV/RACT Hotel, 154-156 Collins Street, Hobart TAS 7000
Do you need more space in your life?
What if you could be more productive and rested by living an ordered, rhythmical life? What if habitually unplugging from digital technology was not simply a means of surviving but a strategy to produce your best work and live your best life? 
Spacemaker will help you:
—Discover why your productivity suffers when you overuse digital technology
—Explores timeless principles to make space in the distractions of digital life
—Implement a series of practices to think deeply, rest fully and spend more time with loved ones away from a screen
Join Daniel, founding Director of Spacemakers, for the launch of Spacemaker. 
"Daniel's productivity tools and habits have helped me to organise myself, and others." – Jack Riewoldt, AFL Footballer, Premiership Vice-Captain, Coleman Medallist, All-Australian
"If you want to take control of your life, read this book." – Evangelista Albertini, CEO, Hydro Tasmania
Daniel will be running two sessions on the evening, 5.00-6.30 and 7.30-9.00. Please select the ticket with your chosen session time. 
You can purchase tickets below. 
Ticket holders are entitled to one complimentary drink.
When buying multiple tickets, please be sure to fill in the correct name and email address for each attendee (you can do this at the Checkout) to facilitate contact tracing.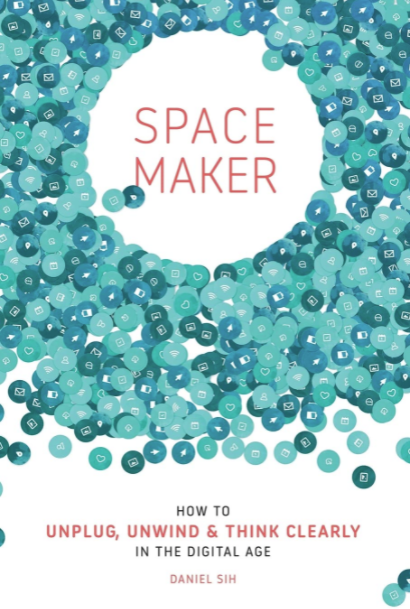 More events at Fullers Bookshop…