Book event
SOLD OUT Shaun Micallef's Mad as Hell and Back
FULLY SUBSCRIBED SOLD OUT NO SEATS LEFT NOT EVEN STANDING ROOM
2019 marks the tenth season of Mad as Hell and Shaun Micallef's twenty-first year in comedy. What better way to celebrate than with a comprehensive collection of the funniest scripts and scenes from Micallef's long TV career?
These pages not only feature the highlights of Mad as Hell – dubbed 'the best 30 minutes on Australian TV' by the Sydney Morning Herald – but also favourites from Full Frontal, The Micallef P(r)ogram(me) and Newstopiä. With perennially wicked wit, Micallef and his co-writer Gary McCaffrie usher us behind the scenes with hilarious footnotes to their most loved sketches.
Shaun will be in conversation with ABC Radio's Ryk Goddard.
Join Shaun and Ryk at Fullers.
You can RSVP using the form below.
We recommend arriving early as seating may be limited.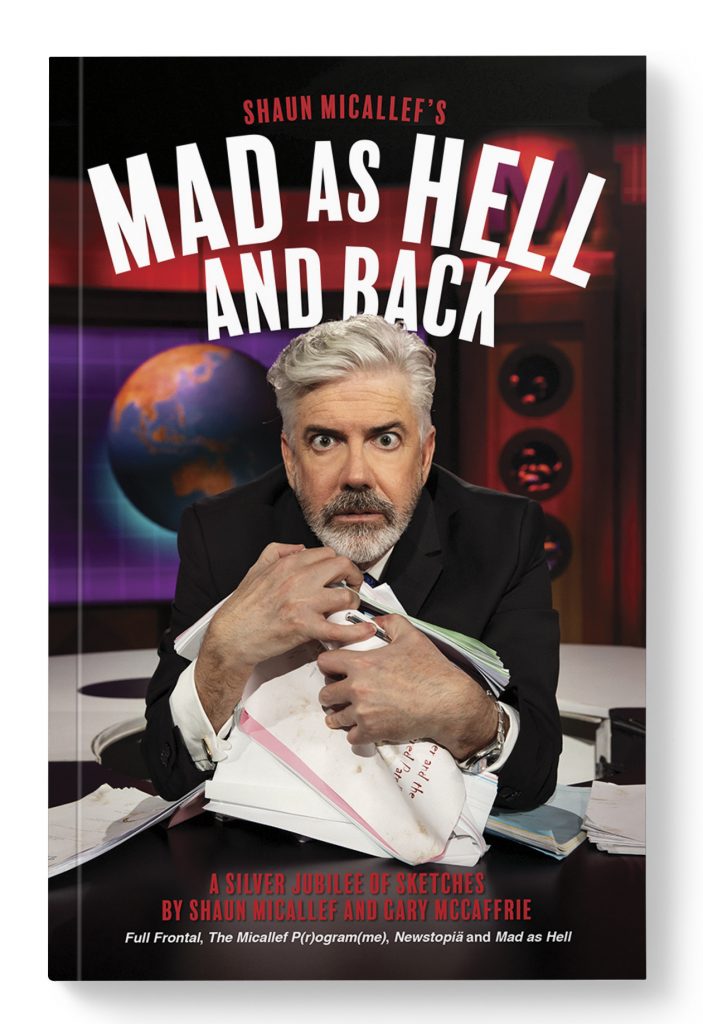 More events at Fullers Bookshop…