Book launch
Seasons in the South: Simon Grove and Keith Davis with Dr Sally Bryant
Fullers Bookshop, 131 Collins Street, Hobart, TAS 7000
In Seasons in the South, naturalist Simon Grove invites you to join him on a life-affirming journey of discovery that explores Tasmania's remarkable natural world, through its forests, among its mountains, around its shores and across its unfolding seasons. Walk (or swim!) alongside him as he guides you through a delightful series of nature encounters that speak to Tasmania's sense of separateness, of history, and of Deep Time.
Thoughtful, quirky, confiding and evocative, Simon's prose reminds us that immersion in nature is pivotal for our wellbeing, and the natural world key to our survival.
Simon Grove is Senior Curator of Invertebrate Zoology at the Tasmanian Museum and Art Gallery in Hobart. He hails from England. Following doctoral research in the Daintree rainforests of tropical North Queensland, he moved to Tasmania with his young family in 2001, to work as a Conservation Biologist. A lifelong naturalist, he is author of The Seashells of Tasmania: A Comprehensive Guide, and has also published widely on Tasmanian natural history and ecology. Simon regularly chats about Tasmanian invertebrates on local radio, and in 2019 was awarded the Australian Natural History Medallion—the 'Nobel Prize for Australian naturalists'.
The book's illustrator, Keith Davis, has been drawing, sketching and painting nature for five decades, and his artworks have been exhibited widely. He is a qualified artist and natural history illustrator, and also has education and science credentials. He is a passionate nature and sustainability educator, designer of permaculture systems, and author and illustrator of Seasons of the Far South, an educational book about the flora and fauna of Tasmania's south.
Leading the discussion will be Dr Sally Bryant AM. Professionally and personally, Dr Sally has dedicated her life to the conservation of Tasmanian wildlife and the habitats that support it. For over thirty years and with boundless energy she has worked with and volunteered her time across government and non-government agencies, academia, research institutions, environmental groups, and the general community.
Join Simon, Keith and Sally in conversation at the Afterword Café.
You can purchase tickets below.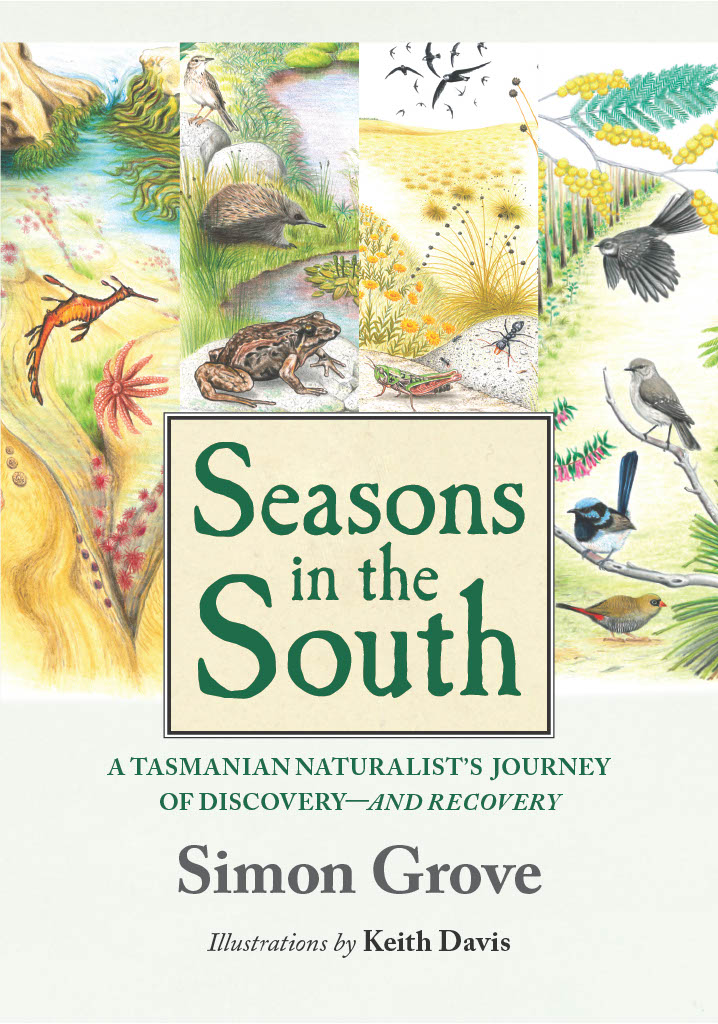 More events at Fullers Bookshop…
There are no upcoming events at Fullers, please check back later