Maggie just wanted to help. That's why she worked on the island of Sanlundia, despite the callous indifference of the guards, the bumbling absurdity of her managers, the infuriating stubbornness of the bureaucrats running the camps, and the pointless suffering of the detainees. That's why she became determined to tell the truth. That's why she suddenly disappeared, without a trace.
Sanlundia explores the relationship between power, alienation and empathy. It follows Maggie's experience on the island, her ultimate fate, and considers the price we all pay when we allow the strong to abuse the weak.
Z. T. was inspired by his work with asylum seekers in the Offshore Detention Centre on Manus Island, PNG.
Join Z. T. Quinn at Fullers.
You can RSVP using the form below.
We recommend arriving early as seating is limited.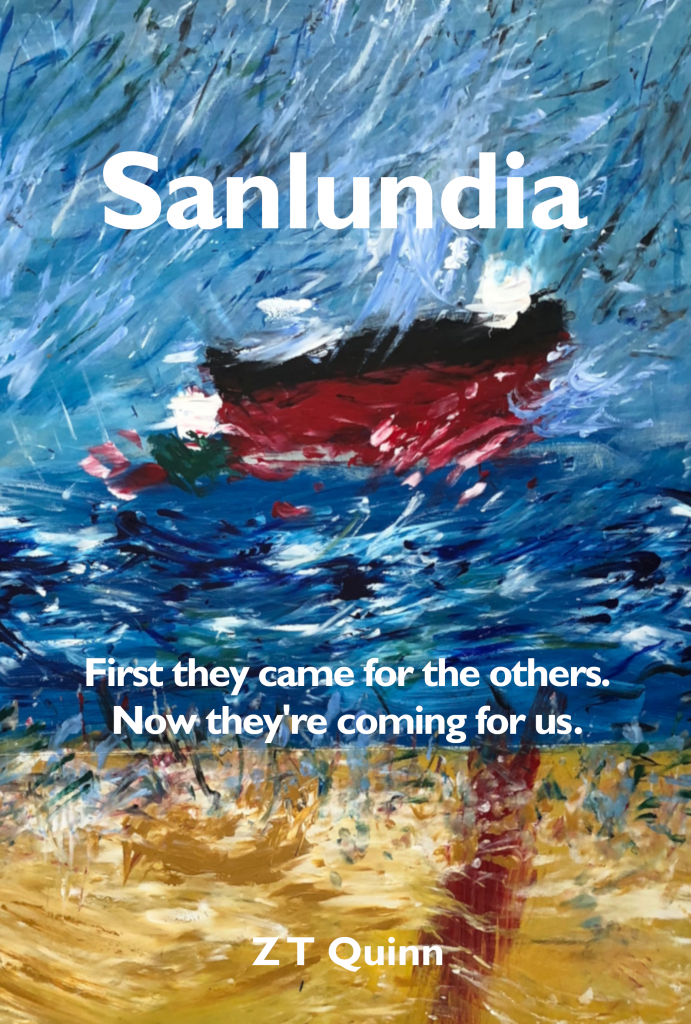 More events at Fullers Bookshop…