Special event
Richard Flanagan: The Living Sea of Waking Dreams
** TICKET PRESALES THROUGH OUR WEBSITE HAVE CLOSED, BUT YOU CAN STILL BUY A TICKET THROUGH VIMEO BY FOLLOWING THIS LINK
Fullers Bookshop is delighted to present Richard Flanagan: The Living Sea of Waking Dreams. Richard will be joined in conversation by Jennifer Byrne, and the event will be broadcast via Vimeo.
The Living Sea of Waking Dreams is an ember storm of a novel. This is Booker Prize-winning novelist Richard Flanagan at his most moving.
In a world of perennial fire and growing extinctions, Anna's aged mother is dying—if her three children would just allow it. Condemned by their pity to living she increasingly escapes through her hospital window into visions of horror and delight.
When Anna's finger vanishes and a few months later her knee disappears, Anna too feels the pull of the window. She begins to see that all around her others are similarly vanishing, but no one else notices. All Anna can do is keep her mother alive. But the window keeps opening wider, taking Anna and the reader ever deeper into a strangely beautiful story about hope and love and orange-bellied parrots.
Richard Flanagan's novels have received numerous honours and are published in forty-two countries. He won the Booker Prize for The Narrow Road to the Deep North and the Commonwealth Prize for Gould's Book of Fish. A rapid on the Franklin River is named after him.
Jennifer Byrne is a celebrated Australian journalist, editor, Logie-winning presenter, former book publisher and host of ABC's The Book Club.
This broadcast will be available from 7pm AEST, Tuesday 29th September 2020 until 9pm AEST, 13th October 2020. Viewing instructions for the event will be sent by email to purchasers within 24 hours of the commencement of the broadcast period. The broadcast will be available via streaming platform Vimeo. You must provide us with a working email address in order to access the broadcast. By purchasing a ticket, you consent to us sharing your email address with the organisers (Fane Productions) and with Vimeo, for the purposes of delivering the broadcast to you.
Richard Flanagan: The Living Sea of Waking Dreams is produced by Fane Online.
The Living Sea of Waking Dreams can be pre-ordered here by following the Notify Me button.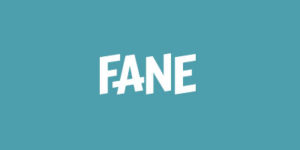 ** TICKET PRESALES THROUGH OUR WEBSITE HAVE CLOSED, BUT YOU CAN STILL BUY A TICKET THROUGH VIMEO BY FOLLOWING THIS LINK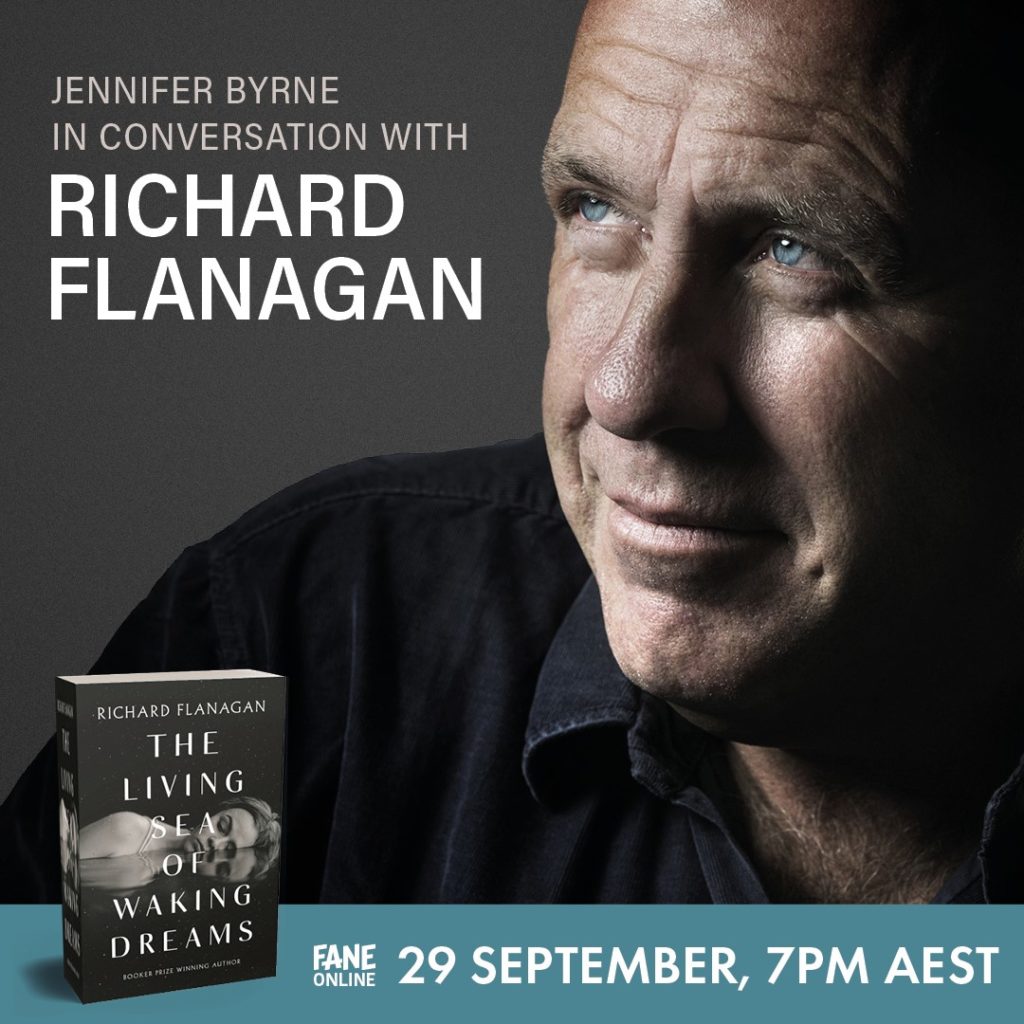 More events at Fullers Bookshop…