Book launch
On Eating Meat
Australia is a nation of carnivores. On average, Australians consume 111.4 kilograms of meat per person each year, yet the global average is just 34.1 kilograms, and we regularly trade places with the USA to become the world's biggest meat eating nation.
We know that eating meat has an obvious impact on animals, and our health and the planet, so is veganism the only ethical answer?
In On Eating Meat, Matthew Evans, aka The Gourmet Farmer, presents a scorching manifesto on the ethics of eating meat, and asks the kind of questions that will make vegans, vegetarians and carnivores stop in their tracks.
Join Matthew and Sadie Chrestman at Fullers to celebrate the launch of On Eating Meat. 
You can RSVP using the form below. 
We recommend arriving early as seating is limited.
You can buy On Eating Meat here: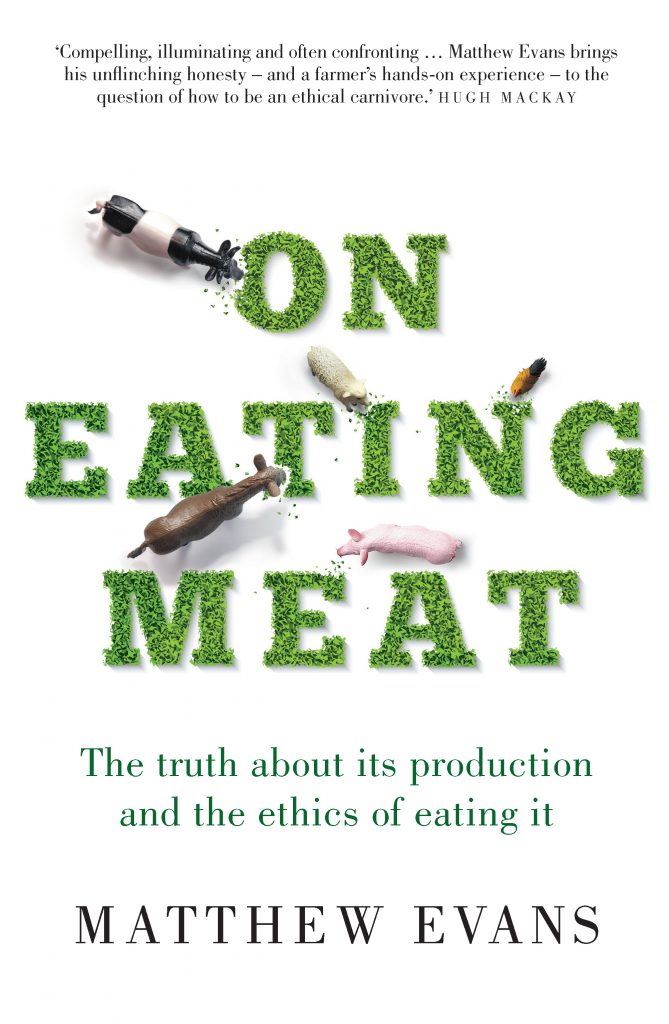 More events at Fullers Bookshop…
There are no upcoming events at Fullers, please check back later