Book launch
Moriarty's Flight of Fancy
Moriarty's Flight of Fancy is a story of migration to a new life in Australia. The challenging adventure is full of enterprise, risk, struggle, and plain hard work, laced with a spirit of 'get on with it'.
Join Melvin at Fullers Bookshop for the launch of Moriarty's Flight of Fancy. 
You can RSVP using the form below. 
We recommend arriving early as seating may be limited.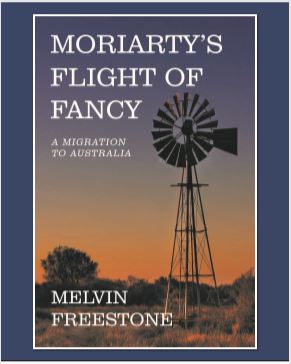 More events at Fullers Bookshop…