In conversation
Ice Bound
Afterword Cafe, Fullers Bookshop, 131 Collins Street, Hobart
Australians have long been tempted by the lure of the ice to the south, and our Antarctic stories are filled with mystery, exploration, adventure, ground-breaking science, tragedy, and triumph.
The stories of the early intrepid explorers to brave this 'most desolate, cruellest region in the world' are thrilling. The legendary Douglas Mawson and his teams had to learn to first crawl, and then walk, through hurricane-force winds, dig exit tunnels through the snow that continually buried their huts, and haul heavily laden sledges across treacherous fields of crevasses. Despite the extreme conditions and isolation though, there was always a great heartening aspect that these adventurers brought to their endeavours.
Ice Bound is an exciting and comprehensive account of Australian stories in Antarctica, from the very first imaginings of what may lie to the south, to the inspiring early expeditions onto the unknown continent, through to the remarkable and valuable scientific work that is still going strong today. Ice Bound will fill the reader with awe for this spectacular continent, and bring alive the Aussie stories that have taken place there.
Join Joy at Fullers Bookshop.
You can purchase tickets below. 
Ticket Type
Price
Cart
Ice Bound

$

10.00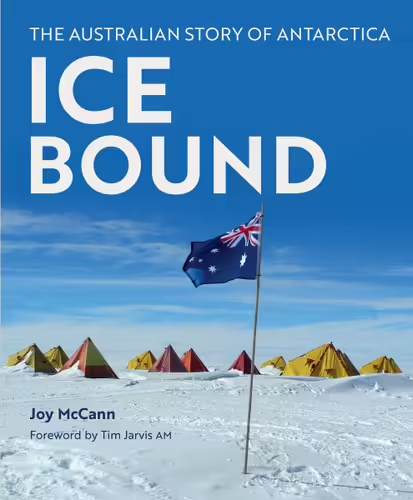 More events at Fullers Bookshop…