Book launch
Home to Echidna Lane: Eva Scott in conversation with Alli Sinclair
Fullers Bookshop, 131 Collins Street, Hobart, 7000 TAS
It's been thirteen years since Lacey Kane escaped the small town of Whitton for the big city, and life couldn't be better. Or so she thought. When her seemingly perfect life is exposed in the worst way, on live television no less, she suddenly finds herself facing her worst nightmare: returning to her parents' home on Echidna Lane in the small Tasmanian town of her childhood.
It's a decision she's willing to make for the sake of her two young sons, but there's a reason she hasn't been back for the last decade. Except the longer she spends on Echidna Lane, the less clear that reason is becoming. Is small town life really as bad as her teenage self thought? Or is she merely being swayed by the handsome owner of the neighbouring walnut farm and his gorgeous daughter?
Shane Morrisey has had a crush on Lacey Kane for as long as he can remember. After the death of his wife, it became a way of protecting his heart from ever getting hurt like that again. After all, who could be more unattainable than the beautiful, charismatic woman who hasn't stepped foot in Whitton since university? Except now she is back, as beautiful as ever, and suddenly not so out of reach. But Shane's place is on Echidna Lane, and he has no plans to uproot himself or his daughter. And Lacey doesn't seem to have any plans to stay…
With Eva Scott's trademark warmth and wit comes a rural rom-com about friendship, family, failure and finding the place you truly belong.
Eva Scott is the bestselling author of rural romcoms such as Lonely in Longreach and Meet Me in Bendigo. A lifelong storyteller, she lived in Britain and Papua New Guinea before coming home to Australia to train as a cultural anthropologist. She now lives in rural Tasmania, amongst vineyards and orchards, with her husband and son, two cats and a cocker spaniel.
Alli Sinclair, an adventurer at heart, is an award-winning writer and author of The Codebreakers and other novels. She enjoys immersing herself in exotic destinations, cultures and languages, but Australia has always been close to Alli's heart. Alli hosts retreats for writers and presents writing workshops around Australia, works on international film projects, is a volunteer role model with Books in Homes and is an ambassador for the Fiji Book Drive.
Join Eva and Alli at the Afterword Cafe.
You can purchase tickets below.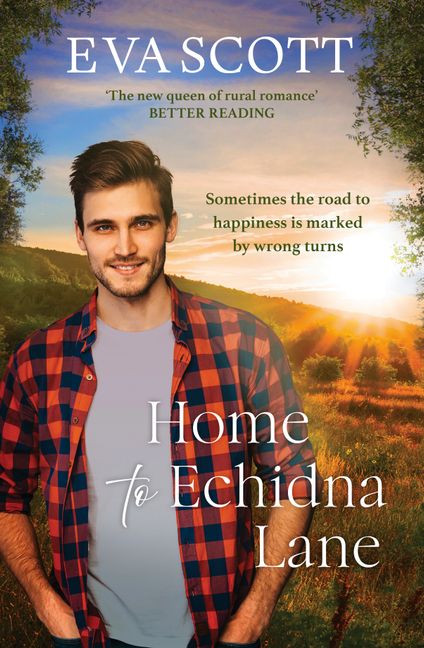 More events at Fullers Bookshop…
There are no upcoming events at Fullers, please check back later