Book event
Griffith Review 67: Matters of Trust
Join contributors Natasha Cica and Damon Young and Griffith Review editor Ashley Hay in conversation with Amanda Ducker (The Mercury) for the Tasmanian launch of Griffith Review 67: Matters of Trust – a fascinating and forensic examination of how we experience and enact trust in our public and personal lives. While Damon Young delves into the ethics of Marvel superheroes and Natasha Cica reimagines her social and political self through an award-winning artwork, both consider what trust looks like and means in our everyday lives.
With new work from Anne Tiernan, David Ritter, Cameron Muir, Alex Miller, Sophie Overett, Omar Sakr, John Kinsella and many more, this timely edition of Griffith Review explores the implications and opportunities of a collapse in trust, from diplomacy to the dynamics of the most intimate personal relationships. In asking how we can find connection in increasingly divided and disrupted spaces, Matters of Trust offers stories of transformation, epiphany and hope.
Natasha Cica
Dr Natasha Cica is the founding director of Kapacity.org. She is a former CEO of Heide Museum of Modern Art, and established the Inglis Clark Centre at the University of Tasmania. Her publications include Pedder Dreaming (UQP, 2011), and she was co-editor Griffith Review 39:?Tasmania – The Tipping Point. She is an honorary professor at the Australian National University.
Ashley Hay
Dr Ashley Hay is novelist and essayist whose work has won several awards, including the 2013 Colin Roderick Prize and the People's Choice Award in the 2014 NSW Premier's Literary Awards. She is the editor of Griffith Review.
Damon Young
Damon Young is a philosopher and author. His twelve books of non-fiction and fiction are published internationally in eleven languages. He can be found at damonyoung.com.au.
You can RSVP using the form below. 
We recommend arriving early as seating is limited.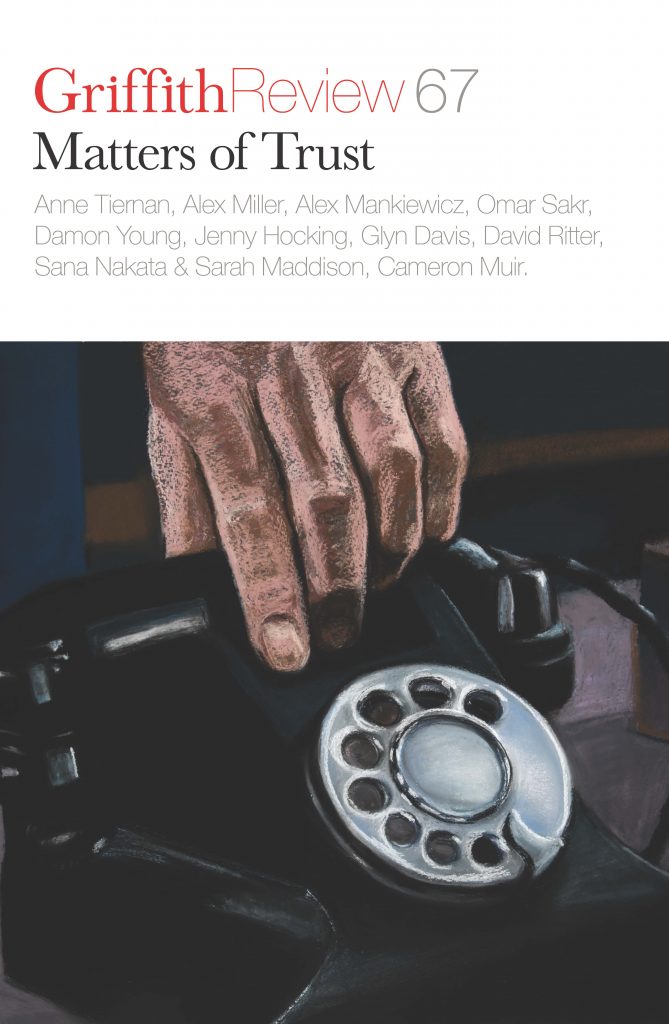 More events at Fullers Bookshop…