In conversation
'Good People Always Crackney in Heaven'
'We die we go to heaven, good people always crackney in heaven.' – Druemerterpunner/ Alexander (Big River people) Wybalenna, Flinders Island, 21 April, 1938
'Crackney' means to 'sit down'. Druemerterpunner lived through the first generation of colonial disruption in lutruwita/ Tasmania.
He expresses the interplay of his language with the colonists' English and the different mythologies continue to shape how we speak of the past and imagine our future.
Grant will be joined in conversation by Greg Lehman at Fullers.
You can RSVP using the form below. 
We recommend arriving early as seating is limited. 
You can purchase a copy here: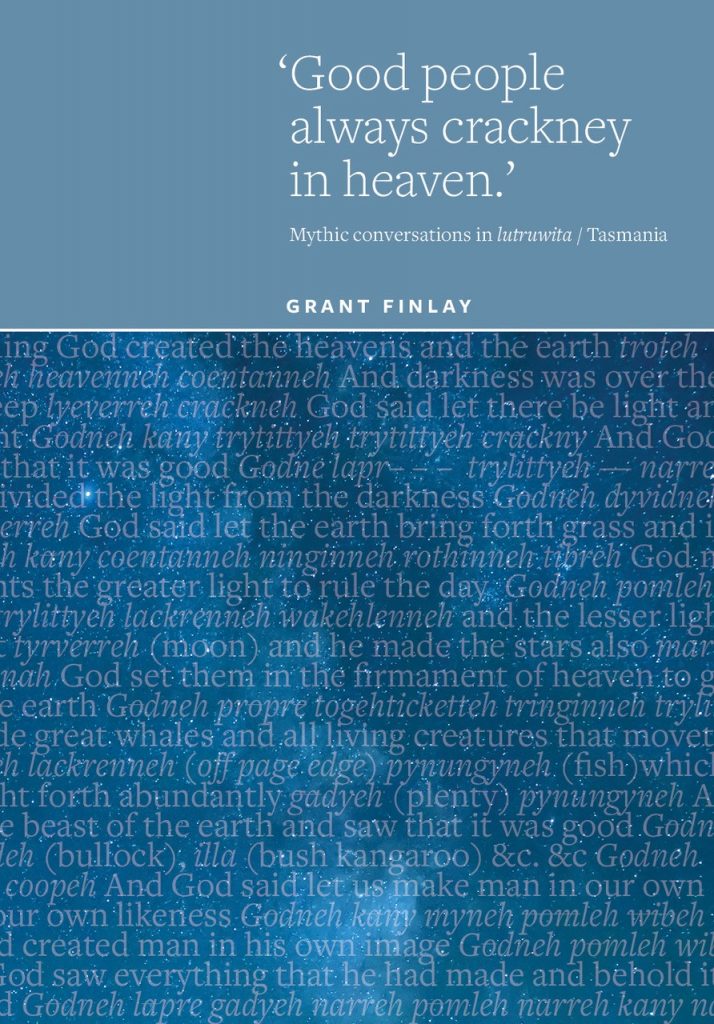 More events at Fullers Bookshop…