In conversation
DOUBLE FEATURE: The Enchantment of the Long-haired Rat & The National Picture
In The Enchantment of the Long-haired Rat, Tim Bonyhady explores the place of the long-haired rat in Aboriginal culture. He recounts how settler Australians responded to it, learned about it and, occasionally, came to recognise the wonder of it.
The fresh research presented by Bonyhady and Lehman in The National Picture will no doubt tantalise art lovers and historians alike. It will also appeal to anyone interested in Australia's colonial past and in the ongoing interrogation of the historical record by Aboriginal artists and activists.
Greg and Tim will be in conversation to discuss their joint curatorial venture in The National Picture and Tim's new book, The Enchantment of the Long-haired Rat. 
Join them at Fullers.
You can RSVP using the form below.
We recommend arriving early as seating may be limited.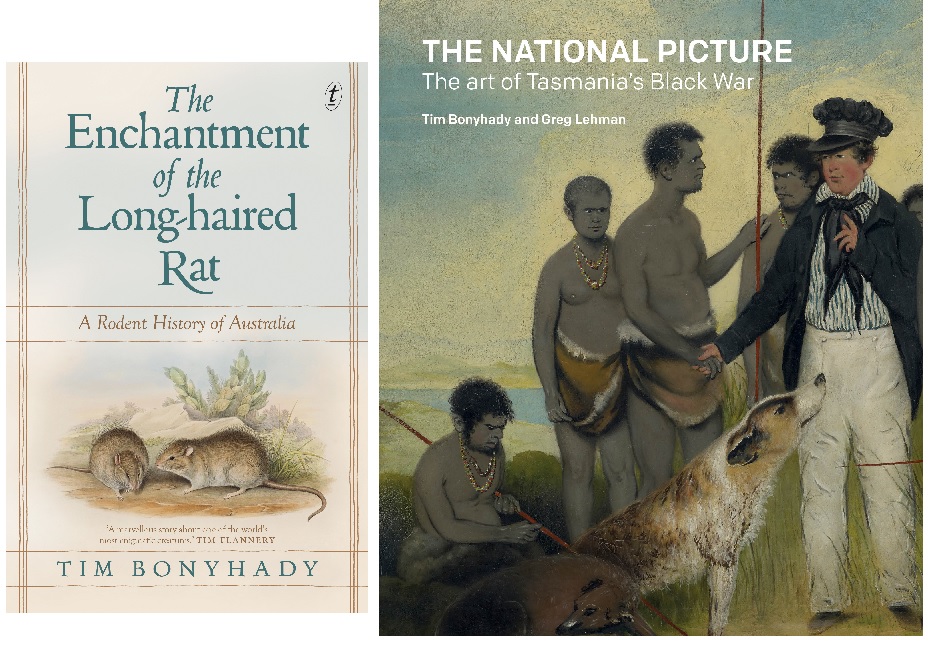 More events at Fullers Bookshop…