Book event
Daughter of Bad Times
Rin Braden is almost ready to give up on life after the heartbreaking news that her lover, Yamaan, is dead. But Yamaan isn't dead.
Instead, Yamaan turns up in an immigration detention facility in Australia, trading his labour for a supposedly safe place to live. This is no ordinary facility, it's Eaglehawk MTC, a manufactory built by Rin's mother's company to exploit the flood of environmental refugees.
Now Rin must find a way to free Yamaan before the ghosts of her past and a string of bad choices catch up with them both.
Rohan will be joined in conversation by The Australian's literary editor, Stephen Romei.
You can RSVP using the form below.
We recommend arriving early as seating is limited.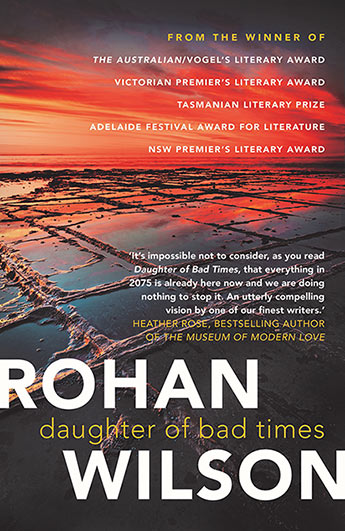 More events at Fullers Bookshop…
There are no upcoming events at Fullers, please check back later