Special event
Author Signing – Richard Flanagan
We're thrilled to announce a Flanagan-exclusive: the only live signing (in the whole world!) for The Living Sea of Waking Dreams will take place at Hobart Town Hall on Saturday 10 October from 11am.
So come along, get a book signed, and join us for a celebration of Tasmania's most-lauded living author.
Books will be available for purchase at the venue, or you can buy it in-store or online ahead of time.
You can RSVP using the form below.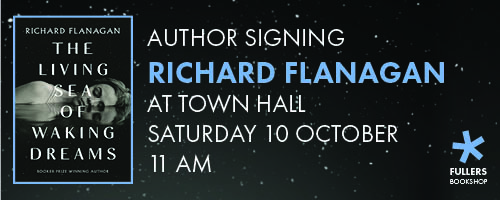 More events at Fullers Bookshop…