Book launch
Ringed by Language. And Yet.
Peacock Theatre, Salamanca Arts Centre
An unexpected chronicle of heart failure. Prose. Memoir. Essay. Other. This book is a thickness. A lure.
For so many years, I did not know how to say what is now, carefully held in this book. Then my heart began to fail. And when I finally sat down to write about the precarious experience of one thing, the other just tumbled out. Back when my outline was five or seven or four and being groomed by a pedophile, I misinterpreted as tiredness or hunger, the hollows emptying inside.
Where do failures of the heart begin? How do they move? Accumulate, mutate, oscillate back and forth between us? These faltering organs. It is terrifying. And yet so important to bring into language such things.
Spare and arresting, Ringed by Language. And Yet., recites the unspeakable pulse of memory through the confused electricity of a failing heart.
In collaboration with artists Maria Lurighi and James Newitt, this one-off live event is a prologue performance to Justy's book, Ringed by Language. And Yet., copies of which will be available on the night.
Join Justy and Maria at the Peacock Theatre, Salamanca Arts Centre. Doors open from 6pm with a start time of 6:30pm. Please note that due to the nature of the performance there will be no late entry.
You can purchase tickets below.
Please note that masks are mandatory at this event.
When buying multiple tickets, please be sure to fill in the correct name and email address for each attendee (you can do this at the Checkout).
Ticket Type
Price
Cart
Ringed By Language. And Yet.

$

10.00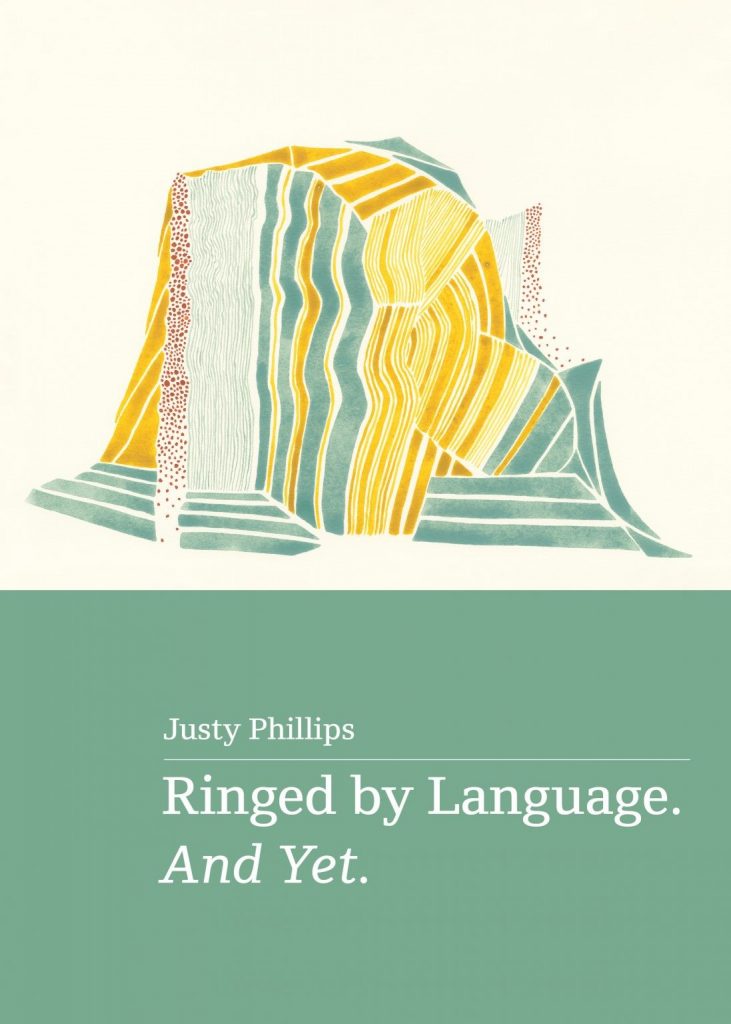 More events at Fullers Bookshop…