This is a comedy about love and marriage. Specifically, the marriages of Caroline and Henry, Lesley and Craig, Janice and Alec.
Janice, however, divorced Alec two years ago—but that didn't have anything to do with falling out of love with him, quite the reverse actually, so it's awkward when he turns up unexpectedly and finds Janice and Craig naked in Caroline's bedroom.
But all relationships have their ups and downs, right?
Toni Jordan, author of Addition, Fan Girl and Nine Days, comes to Fullers to talk matters of both the heart and the umm….
Join award-winning novelist Toni Jordan for the launch of Our Tiny, Useless Hearts at Fullers Bookshop.
RSVPs appreciated to rsvp@fullersbookshop.com.au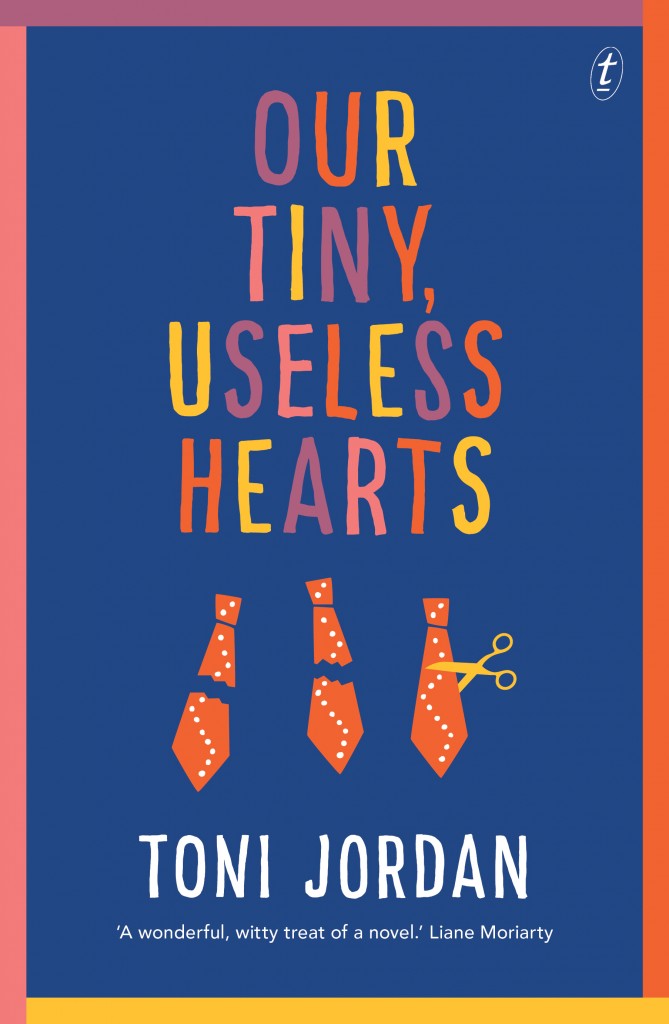 More events at Fullers Bookshop…
There are no upcoming events at Fullers, please check back later