Dear Fullers friends,
We're very glad to announce that we have commenced a 'soft open': we'll be available to take phone and email orders, book pick-up and limited browsing (up to 20 customers at any time).
Our new trading hours are Monday-Saturday, 9am-5pm, so feel free to drop by or give us a ring. (Please note that we will be closed on Sundays for the foreseeable future.)
Plus, don't forget $5 postage within Tasmania!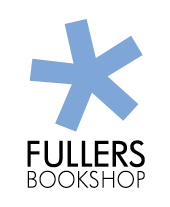 (Below is the text of a communication sent out to our mailing list on 19th March. Some details are now out of date.)
Dear members of the Fullers community,
In light of the unfolding COVID-19 pandemic, please see below for a summary of steps we are taking and policies we have put in place. We are continuing to monitor the situation and will revise as needed.
Events
As of the middle of March, we have suspended our events program.
Reading Groups
As of the middle of March, we have taken the decision to postpone our reading groups. We are currently exploring alternative options for book discussions. Reading group members will receive more detailed information in the coming days.
Flat-rate shipping
We're offering $5 flat-rate shipping for any orders within Tasmania, so if you're sick or prefer to keep your distance from people we're still here to help.
Cash
We are continuing to accept cash, but we encourage customers to use contactless card payments where possible.
Social Distancing
Our staff will be maintaining a 1.5m distance between themselves and others, and will appreciate you doing the same.
Cleaning Procedures
Our staff are working to ensure the bookshop and café remain clean, safe and hygienic spaces. This means we're regularly cleaning work stations and other high-traffic areas, such as the front counter.
Reusable Cups
Unfortunately the café will not be accepting reusable takeaway cups for the time being.
Sickness and Self-isolation
Any staff who are displaying flu-like symptoms have been asked to remain at home, and we encourage everyone to avoid coming out in public if they're unwell. If you need us we're only a phone call or an email away.
If you have any concerns or queries, please don't hesitate to get in touch.
Clive, Cat, Tim, Conny, and the rest of the Fullers and Afterword team
(Last updated Tuesday 31 March 2020.)