Book event
Quarterly Essay – Australia Fair: Listening to the Nation
What do Australians want most from their next government? In this vivid, grounded, surprising essay, Rebecca Huntley listens to the people and hears a call for change.
Would a Shorten Labor government rise to this challenge? What can be learnt from the failures of past governments? Was marriage equality just the beginning? In Australia Fair, Rebecca Huntley reveals the state of the nation and makes the case for democratic renewal – should the next government heed the call.
Rebecca will be joined in conversation by Natasha Cica at Fullers.
You can RSVP using the form below. 
We recommend arriving early as seating is limited.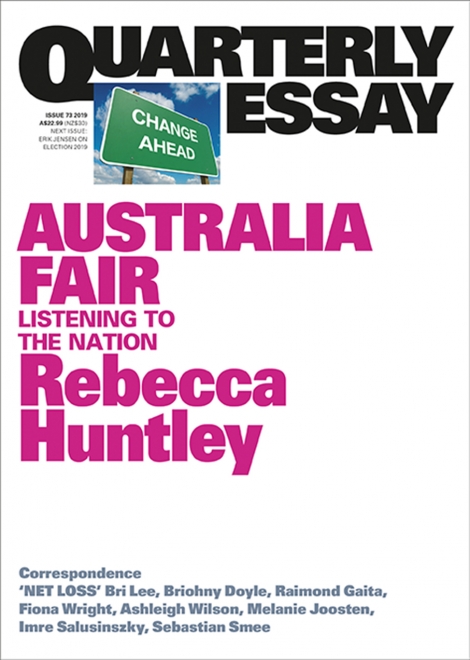 More events at Fullers Bookshop…