In conversation
A Million Things
RACV Hotel, 154-156 Collins Street, Hobart, Tasmania
Rae is ten years old, and she's tough. She's had to be: life with her mother has taught her the world is not her friend. Now suddenly her mum is gone and Rae is alone, except for her dog Splinter.
Rae can do a lot of things pretty well for a kid. She can take care of herself and Splints, stay under the radar at school and keep the front yard neat enough that the neighbours won't get curious. But she is gnawed at by fear and sadness; haunted by the shadow of a terrible secret.
Lettie, who lives next door, might know more about Rae than she lets on. But she has her own reasons for keeping the world at arm's length. When Rae finds out what they are, it seems like she and Lettie could help each other.
But how long can a friendship last when it's based on secrets?
Emily will  be joined in conversation by Robbie Arnott, author of The Rain Heron.
Join them at the RACV Hotel.
You can purchase tickets below. 
When buying multiple tickets, please be sure to fill in the correct name and email address for each attendee (you can do this at the Checkout) to facilitate contact tracing.
You can order A Million Things here.
Ticket Type
Price
Cart
A Million Things

$

10.00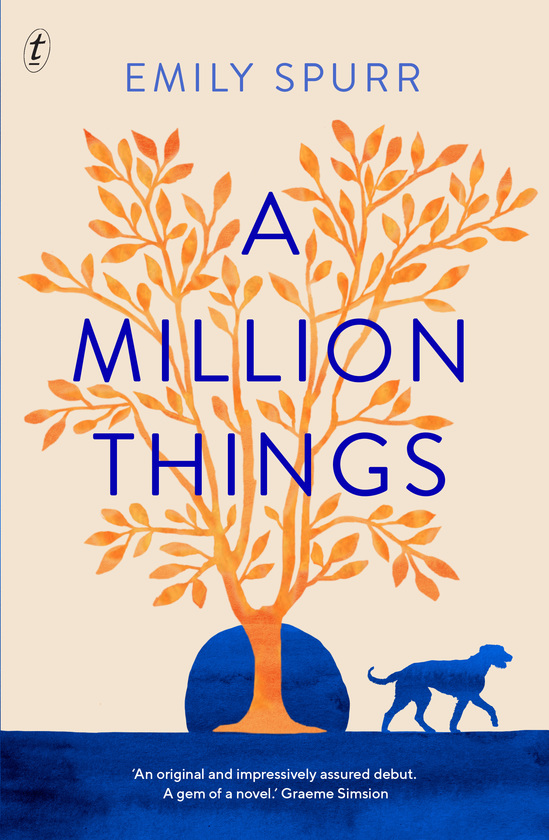 More events at Fullers Bookshop…